[News] Ultra V launches Idebenone Ampoule on Home Shopping Channel for…
페이지 정보
작성자

ultrav

작성일

23-05-08 09:56 조회212회
본문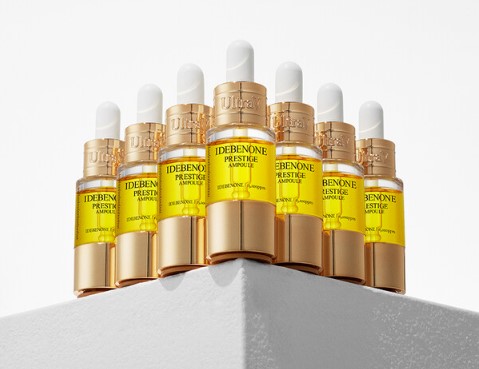 The New Idebenone Prestige Cream Package was also introduced.
Ultra V Idebenone Prestige Ampoule
[Discovery News - HyangMi Woo] Bio-medical beauty group UltraV (CEO Kwon Han-Jin) will conduct its first launching broadcast on Home Shopping for 70 minutes from 7:35 pm on the 9th (Tuesday). In this home shopping broadcast, Idebenone Prestige Ampoule and Idebenone Prestige Cream will be newly introduced, and Park Soo-Hong will appear as a guest.
Idebenone Ampoule is Ultra V's representative long-selling product and is considered a national ampoule that sells 16 bottles per second. In addition, the repurchase rate is also increasing every year, continuing to break the home shopping sold-out record.
A company official said, thanks to this popularity, a new launching broadcast was conducted by Home Shopping. In this broadcast, you can meet 'Idebenone Prestige Ampoule' in two configurations, 6 boxes, and 4 boxes. In addition, a free trial pouch is provided, a 5% accumulation benefit for app purchases, and 'Idebenone Sunblock' is also provided as a gift to 15 customers who purchase during the broadcast.
Also, like the first launching broadcast, 'Idebenone Prestige Cream' will be newly introduced. In the case of Idebenone Prestige Cream, it is a product that can take care of skin nutrition, elasticity, wrinkles, and whitening all in one. The soft and moist formulation has excellent adhesion and moisturizing power, and when used with an ampoule, a higher effect and satisfaction can be expected for wrinkles and whitening.
A person in charge of Ultra V said, "Idebenone Prestige Ampoule is a product that gives a fresh cooling feeling immediately upon application, and is a fruitful product that can fill up elasticity, wrinkles, and nutrition ahead of the season when the weather gets hotter."​